Posted by Gabe | Filed under Sex Art, Sex Education, Sexy Vids/Pics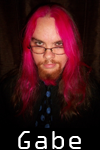 Last night we got together with friends to watch Breasts: A Documentary and Private Dicks: Men Exposed, talk about, and generally enjoy bodies. It was a fantastic time. While sitting around after the movies, my girlfriend Kristi was just staring at my balls, watching them move around on their own, the tiny muscles moving my scrotum around. I have to admit, it's pretty entrancing. Elizabeth has sat and watched it for a while as well. When Kristi said she's never seen any that move as much as mine do, I got the brilliant idea of making a movie of my shifting scrotum.
So what do I do today? I make that movie!
Twenty minutes of laying as still as I could comfortably manage with the camera trained on my crotch. Now, I know no one but the three of us wants to stare at my crotch for that long, so by speeding up the video I'm not only saving you time, but also showing the movements in a much more dramatic way.
I want to thank Aquaboogie and Kahvi Collective for releasing the wonderful "Intensive Care" under Creative Commons, allowing me to use it as the score for this film. I thought they went wonderfully together.
With all that said, I finally present to you Even At Rest for download.

Even At Rest by Gabe is licensed under a Creative Commons Attribution-NonCommercial-ShareAlike 3.0 Unported License.
Posted by Gabe | Filed under Sex Art
Posted by Gabe | Filed under Go Read This!, Sex Art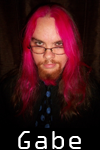 I recently mentioned my own desire to do a zine, but earlier today I ran across this and decided it needed reposting here. newstreetyeah posted the following in the livejournal community zine_scene:
Seeking Submissions for Female Masturbation Zine!

Hello everyone. I suppose the first thing I should do before I go into request/consideration for submissions for my upcoming zine is to introduce myself. My name is Jackie. I am a 26 year old fat queer woman who is a Midwestern girl through and through. I grew up in a tiny town in Wisconsin and went to Catholic school my whole life until I went to college. I went for Women's Studies, Literature in Translation (Norwegian) and LGBT Studies. Obviously if you want to know more about me I am absolutely more than willing to tell you.

I am in the process of starting a zine titled Euphoria: Women in a Climaxing World. It will deal solely with women and masturbation. I want any woman identified woman to give me a short (yet detailed) description of what masturbation does for them, how important it is to their daily life and perhaps what turns them on. I do not want women to feel embarrassed by what they find erotic and by what their fantasies are. This zine is intended for a women audience and it is meant to be a reader for all women who love masturbation and love their bodies.

Another portion of the zine that you are encouraged to participate in but it is definitely not required is a photo of yourself. It could be anything from a picture of you just after masturbating to one just hanging out with your friends or with your family at the zoo! I know for some people you'd rather just be anonymous and not have anyone know what you look like and I totally respect that. I would just encourage you to get over that barrier of being a faceless masturbator and be loud and proud! That is exactly what this zine is about.

What I'm looking for: any women and women identified women. I encourage queer and straight (and anything in between!) women to submit of course. I want a nice cross section of everyone. I want trans people and older women and fat women and thin women and indian women and anyone else under the woman identified woman spectrum. I don't want to be the judge of who identifies as a woman or not because that is not my place. And I don't want to offend anyone, that is not my intention here.

I'd love a cross-section of the country and outside of the United States. I want you to know that I'm a real person and not a creepy person trying to get girls to submit personal moments/pictures of them. To prove it, I have a very active Livejournal and a Myspace with lots of real life friends (haha) and I'm a normal raging feminist who just wants to put out the good word of female masturbation.

If you are interested please contact me at any of the following places. Just let me know if you are interested and once I have a solid group of women put together, I will let you know what the steps are from there. Please only respond if you are really interested. Thank you and I hope to hear from a lot of you!

Here is my contact info and please if you have suggestions of where else I should post about this, I'd be thrilled. Thank you!

Myspace: myspace.com/kuntkontrol
Livejournal: this journal I'm posting in and a community for the zine, look up euphoria_zine and you are there! And feel free to add my personal journal to yours too.
E-mail: jaclynkaters@gmail.com
Facebook: Look under Jackie Katers and I'll be there!

Thanks again!

PS – If there are people who have submitted in the past (since this has taken longer than expected to get off the ground), please contact me! I've kept everything I have received. : )
Please contact Jackie if you're interested in contributing.
Posted by Gabe | Filed under News, Random Ramblings, Sex Art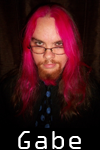 I want to do a zine. The desire to self-publish has been with me for as long as I can remember. In 5th grade my friend Chris and I decided we were going to write a magazine about Greek mythology. We started on one issue, but no one wanted to subscribe to it, so we quit. I've only done two zines in my adult life, but they didn't amount to much. The first was just a collection of news about various injustices that I'd give away at shows. The second was a collection of erotica I'd written, but I hardly sent any out, just one to a friend I'd met on LJ.
And the desire continues, so now I'd like your help in putting one together. I'm asking you to contribute to my effort by writing about your earliest remembered sexual fantasy and sending it to me for publication. It can be as short or as long as you'd like. It can be explicit or full of youthful innocence. It can be whatever you want it to be, just tell me about your early sexual self explorations.
If you want to participate (and you are at least 18 years old, which you'd damn well better be if you're reading this site), send your writings to gabe at pornocracy dot org or comment with them here. If I get enough to fill a few pages, I'll put together a half-size zine.
Posted by Gabe | Filed under Go Read This!, Random Ramblings, Sex Art, Sex Work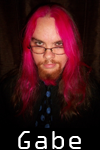 I've only recently become familiar with porn star Sasha Grey, at least as far as I knew (I actually saw her on Tyra Banks' show some time ago). Someone posted a photo of her on a message board I frequent and I had to look her up. I found her series of video diaries on YouTube and found myself intrigued. Then today, thanks to Violet Blue I found a series of videos of her being interviewed while being photographed by Richard Kern. Now I find myself a bit smitten.
Videos behind the fold.
Read the rest of this entry »
Posted by blessed_harlot | Filed under Go Read This!, News, Sex Art, Sex Work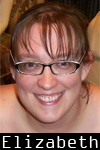 Ahhh, the sequins and shiny fabric I would never wear in any other circumstance. The old school high heels. The yummy curves of a boob with the nipple hidden away in plain sight. The smiles, the humor, the fun. I heart burlesque. A lot.
That's why this calendar looks positively delicious.
The New York City Sexbloggers 2009 Calendar will benefit Audacia Ray's Sex Work Awareness Project, and will provide you with much gorgeous eye candy. If you'd like to buy a day, head to the calendar link and take a look. You could name your blog! Or give a personal message to commemorate the day! Lots of possibilities. And don't forget to buy yourself a copy of the calendar. This promises to be a fabulous set of photos.

Big Momma by Altered Aperture (http://alteredaperture.com)
Posted by blessed_harlot | Filed under Go Read This!, News, Sex Art
Always remember which body parts are ok to build a town around, and which ones aren't!
<3, Elizabeth
Posted by blessed_harlot | Filed under Sex Art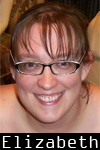 Gabe and I sat in Books-A-Million yesterday, perusing a very large book of erotic photography. It had some diversity of style and theme, and we enjoyed looking page by page for probably over a hundred pages.
Then, I suddenly began to feel left out and angry. None of the models to that point were more than 140 pounds in weight, with the exception of one set of photos of elderly women, some of whom were overweight. I don't know whether it was only my perception or not, but that set appeared to have an element of farce about it. This isn't anything I'm not used to seeing or feeling. It doesn't happen as often as it used to, but it does happen. I hadn't seen me, or most of my friends, anywhere in this book.
I spoke my feelings aloud, and then Gabe really opened my eyes. He commented that he felt the same way. This was exactly what he's been grappling with, what he keeps trying to post about, only the words haven't yet come. What he's been saying really sunk in, and I really got pissed. I know now where to go to find porn with sexy, geeky, round girls… women that look like me, or look kinda like me… bodies that are not only beautiful, but also remind me of my beauty in a very visceral way. But I don't know where to look for porn made of guys that are familiar to me. I don't know where to find nude men that don't look like advertisements, that don't look like they're intended for gay male consumption, that don't look like they've spent a greater number of hours in a gym than they have sleeping. I don't know where to go to find pictures to share with Gabe, that I know he'd enjoy as bodies kindred to his, that inspire him to get naked and get the camera. I want naked guys that have humor in their eyes, that have yummy soft lines along with the meaty boy musculature, that look like they could talk about body theology or comic books while we fuck. I want to look at a picture of a dommy guy, and think that he's interested in discovering exactly how to dominate me. I notice now that the idea continues to be so foreign, that I lose contact with my deep craving for it.
I haven't found anything close. Can anybody point me in that direction?
Posted by blessed_harlot | Filed under Adventures IRL, Harlotry, Sex Art, Sexy Vids/Pics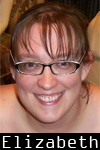 And Gabe is the awesome sexy.
Look look!
Come look at the pretty he made!
Posted by blessed_harlot | Filed under Go Read This!, Sex Art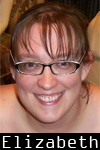 I bought some pasties a few months ago, and wore them once. I found them to be delightful. There's something about being "hidden" but still having 100% of my bounce. Plus, it's a throwback to the excitement of watching a few odd adult movies as a kid and seeing a quick look at a burlesque show – Gypsy and The Sting spring to mind – and the combination of flesh and sparkles and heavy theatre lights and sweat and the thrilling tawdry sexuality in those brief, slightly incomprehensible scenes.
Pasties don't hold the same appeal for Gabe. Mostly, he finds their nipple-hiding quality inherently sad and unhappy and against all that is good. I can appreciate that school of thought as well.
At any rate, I had to share this post from Naked City: this is a beautiful picture (and not work safe, unless pasties are okay).