Posted by blessed_harlot | Filed under Adventures IRL, Audio, Harlotry, Reviews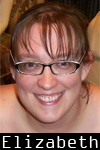 So Gabe and I went to visit our Houston People this weekend — several lovely friends, and my father and stepmother. While it was mostly wonderful, we slept on a cruddy bed, and spent approximately 12 hours in the car. So we came home stiff and sore… and eager to release some tension with a new toy.
Last week we lifted our spirits by giving our money to a quality, sex-positive company – Fun Factory. We bought a vibe of theirs, inspired by the thoughts of sharing the toy experience with you somehow. We waited until tonight to christen him, and we made an audio recording of the experience!
So here it is! Don't miss it! It's Our First Audio Adventure!!! (mp3, 11.7MB, 25:39)
A few clarifying notes about the recording and the toy:
1) I'm not used to dark-colored silicone, and apparently it can change its shade considerably when it's got various lotions and potions on it. The actual pigment is steadfast, however.
2) At one point I believe I referred to its "rough surface". What I was trying to describe was that even its smooth parts have a slight texture to them, a grippiness. It moves smoothly with lube, and yet gives a different, slightly stronger kind of rubbing sensation that's different than the sleekness you might find on other toys.
3) The shape of the silicone – while elaborate – has no serious crevices to it. Silicone is, of course, nonporous and easy to clean. The crease between the creature itself and its base/handle appears watertight, though somewhat deep. If you're worried about cleanliness, you might use a condom with him.
4) The lube I used is water-based (in this case, Astroglide). DO NOT USE SILICONE LUBE WITH SILICONE TOYS, as it will degrade the material in your toy.