Posted by blessed_harlot | Filed under Reviews
Seven by Jean Paul Four
Pleasurists is your round-up of the adult product reviews that came out in the last seven days from bloggers all around the sex blogosphere. Did you miss Pleasurists #6? Read it all here. Do you have a review for Pleasurists #8? Submit it here before Sunday December 14th at 11:59pm PST. Please re-post this list on your own blog if listed.
Want to win some free swag? All you've got to do is enter.
Holiday Kit Swag Giveaway Deadline: 11:59 pm MST on Friday, December 12th.
Win a Hot New Sex Toy! Deadline: February 1st.
On to the reviews…
Editor's Pick
Babeland Penis Cupcake Pan by Mariella
"The gritty stickiness of frosting on my hands, between my fingers; a bowl of the flesh-colored remnants still sitting in the fridge.
A lone plate on the kitchen table.
Fragrant, still warm–six little cocks, all lined up in a neat little row."
Madame Editrix
Scarlet Lotus Sexgeek
Vibrators
Mia Oh My by Syntax
We-Vibe by Amber of Scarlet's Letter
The Cry Baby by Elizabeth of Pornocracy
Rock Chick by Adriana
Cry Baby by Nadia West
Odyssey Tickler and Sweet G by The Countess
The We-Vibe by Marky D Sade
Liv Vibrator by Sinclair Sexsmith
Mini Corsair by Rori of Between My Sheets
Kama Diva by Bad Bad Girl
Paris Ducky by Monkey
Dildos
Ophoria Pleasure No. 6 by Beautiful Dreamer
Hardwood Dildo by Ansley Agnello
Ophoria Pleasure No. 6 by Epiphora
Dotted Delight by N
Fun Factory Delight by Sexorcism
Candy Cane by Alpine Subdreams
Ophoria Suction Cup Dildo by Roxy of Uncommon Curiosity
Anal Toys
Bob by LELO by Scarlet Lotus Sexgeek
Nobessence Linger by Epiphora
Toys for Boys
Luxury Toys for Boys – LELO Bo by Thursday's Child
Bliss Love Ring by The Countess
Trojan Ultra Thin Lubricated Condom Review by Shasta Gibson
Sex Kits
Kama Sutra Weekender Kit by Hot Movies For Her Sex Toy Crew
Orchid G and Female Ejaculation Combo by Sexorcism
Lube/Massage Oil
Boy Butter – His 'n' Hers Review by Thursday's Child
Lava Lotion Massage Candle by Domina Doll on Viviane's Sex Carnival
Playing Goldilocks by Essin' Em
Wet Naturals Beautifully Bare Lubricant by Shasta Gibson
BDSM/Fetish
Under the Bed Restraints Rock My Socks by Panthera Pardus
Kinklab Vampire Gloves by Betty Rocket
Super Cuffs from Babeland by Alpine Subdreams
Catalina Loves Lazy Bondage by Catalina
Door Jam Bondage Device by Shasta Gibson
Black Suede Flogger by Dangerous Lilly
Erotic Books/Games
Island Girls – Tropical Lesbian Erotica by The Porn Librarian
Two Knotty Boys Showing You the Ropes by Scarlet Lotus Sexgeek
The Seductive Art of Japanese Bondage by Essin' Em
Tantric Lovers Game by The Countess
Spank me… No, Really by Saucy Nights
"Bedding Down" – A Collection of Winter Erotica by That Toy Chick
Adult Movies/Porn
Rituals in Ropes by The Porn Librarian
Voluptuous Biker Babes by J.D. Bauchery
Nina Laid Bare by The Porn Librarian
Bondage Boobtube by Domina Doll
Jenna Loves Pain by Bad Bad Girl
Tail of a Bondage Model by Domina Doll on Viviane's Sex Carnival
Bride of Sin by Ansley Agnello
Miscellaneous
Mo's Sexy Black & Pink Box! by Mollena
Climax Bursts Anti-Bacterial Toy Cleaner by Domina Doll
Jenna's Bubble Bath by The Countess
The Jaguar Harness by Thursday's Child
The Wedge/Ramp Combo from Liberator by Ellie Lumpesse
Posted by blessed_harlot | Filed under Adventures IRL, Harlotry, Reviews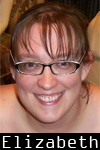 So, Gabe and I took a field trip with our latest toy from Babeland.
We've wanted a remote control egg for EVAR. Our tradition upon entering any new porn shop has always been to look for one. We found a few, but none that cost less than $120. Not being made of money for sex toys, we hadn't gotten around to spending that kind of money, and thus have sadly not had any reviews to share with you.
Now, we have the Cry Baby!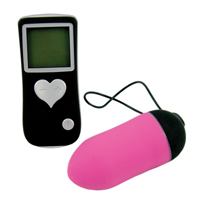 It is a delicious toy, in two parts: 1) a cordless remote, and 2) a "bullet" that goes where you want the vibrations to be. This "bullet" is not the small size of any egg or bullet I've played with. It is 1.5 inches in girth, and about 3 inches long. We thought at first glance that the bullet had that familiar feel of silicone, but it is, in fact, some silky yet hard plastic in a cute pink shade. The remote offers ten different patterns of vibration(!) and is easy to use, though sometimes requires a firm finger on the buttons. The Cry Baby comes with batteries, though only the ones in the bullet lasted long enough to play with.
Yes, yes. But you want to hear more about the field trip, don't you? Well, the Cry Baby would certainly be a lovely addition to any bedroom, where it could rub a clit and/or enter a vagina (not recommended for anal use). But Gabe and I decided to drop the remote in his pocket and the bullet in my panties, and have a night out on the town. We learned the following things:
1) Orgasms go well with fajitas.
2) The range of the remote is at least as long as the longest shelves at Barnes and Noble.
I give this one five stares. I mean, stars. And for its style of toy, the Cry Baby has the very modest price of $69.00.
And don't miss the Cry-Baby themed contest at Babeland! Win a $100 gift card!
Posted by blessed_harlot | Filed under Harlotry, Kink, News, Reviews
Jack & Katya by Digital Willy's
Pleasurists is your round-up of the adult product reviews that came out in the last seven days from bloggers all around the sex blogosphere. Did you miss Pleasurists #5? Read it all here. Do you have a review for Pleasurists #7? Submit it here before Sunday December 7th at 11:59pm PST. Please re-post this list on your own blogs if listed.
Want to win some free swag? All you've got to do is enter.
Enter my Contest! Win Porn from Kink.Com! Deadline December 6th.
Want to play secret santa to one of your fellow bloggers? Now's your chance!
Sign up for the Secret Santa XXXchange! Sign up period ends December 5th.
On to the reviews…
Editor's Pick
Ophoria Pleasure #6 by Wendy Blackheart
"Well fuck me in the ass.
No really. That's what I did as soon as I got this toy out of the package!"
Note: How could I resist picking a toy called Pleasure #6 for Pleasurists #6? But more than that, this review made me want to own an Ophoria Pleasure #6, which is the highest criteria for my weekly pick.
Madame Editrix
Scarlet Lotus Sexgeek
Vibrators
Hitachi Magic Wand by Erin Leone
Slimline Vibrator Review by FeministInPink
Dynamic Duo by Erin Leone
Acuvibe by Sexorcism
Waterproof Rhapsody, Symphony Edition by Epiphora
Finger Sleeve with Vibrating Bullet by Scarlet Lotus Sexgeek
LELO Elise by Curvaceous Dee
G-Spot Dream Massager by Scarlet Lotus Sexgeek
Slimline Vibrator by Holden of Packing Vocals
Hop 'n Rabbit Stroker Vibrator by Catalina Loves
The Seduction: Pretty in Pink by Domina Doll
Dildos
Cobalt Dutchess by Phaedra Fallen
Acute and Silk by Ansley Agnello
Don Wands Blue Tip Clear Rings Glass Dildo by Epiphora
Ophoria Pleasure no. 6 by Ansley Agnello
Pure Pleasure Glass Dildo by Sylvanus and Mina of At Longing's End
Blueberry Twist Glass Juicer by Shasta Gibson of Stiletto Diaries
Anal Toys
Pure Perfection – njoy Pure Plug by Thursday's Child
Bootie by Ansley Agnello
The Flexi Felix – Best. Pet. Evar. by Elizabeth and Gabe of Pornocracy
BDSM/Fetish
Upside Down by Lolita Wolf
Lollipop Crop by Sinclair Sexsmith
Leopard Restraints by Betty Rocket
Blue Leather Blindfold by Ang
Lube/Massage Oil
Babeland Massage Oil Spray by Erin Leone
Babeland Body Kit by Hot Movies for Her
Eros Bodyglide by Essin' Em
Strawberry Cheesecake O'My Lube by Scarlet Lotus Sexgeek
Maximus – Best Lube Evah by Betty Rocket
Not a box of bees by Bad Bad Girl
Adult Movies/Porn
Straight Guys For Gay Eyes & Women Too! – Nick by J.D. Bauchery
Bree & Sasha by The Porn Librarian
Safe is Desire by J.D. Bauchery
Crash Pad Series, Volume 2-Unlocked by Domina Doll on Viviane's Sex Carnival
Perversions of Lesbian Lust Vol. 1 by Domina Doll
Miscellaneous
Devine Satchel by Dangerous Lilly
The Velvet Touch Harness by Thursday's Child
Jaguar Harness by Betty Rocket
How Dirty Toys Get Clean – Toy Cleaner by Thursday's Child
Smart Balls by Domina Doll on Viviane's Sex Carnival
Posted by blessed_harlot | Filed under Adventures IRL, Harlotry, Reviews, Sexual Positions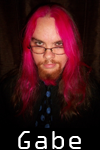 From first seeing Fun Factory's Flexi Felix we were pretty sure we'd have to have one of our very own, so when Babeland gave us a chance to write a review we had to jump on that. Everything about Fun Factory is just amazing to begin with (at this point we have three of their toys, including Felix). The effort that they put into design just astounds me, and the design doesn't stop at the toys! Even the box that Felix came in was cute, and had a magnet-closure fold out panel with a diagram and information about Felix in several languages.
Felix comes in several colors, and even without asking we got pink. Of course, I've not shown y'all my hair in the last month, so you may not know my affinity for the color. Flexi Felix is made from a very smooth, silky feeling silicone, and true to his name is quite flexible. The beads are quite firm, but not without give, and tapered at each end. His smiling face is not just adorable, but functional. His eyes provide a very functional and easy to use handle.
When we first decided to try playing with Felix I suggested that Elizabeth climb on top of me in reverse cowgirl. Shockingly, she seemed rather agreeable to that idea. Once astride with my cock nestled nicely inside her, she leaned forward. I began to lube up the beads for insertion. Now, we rarely use silicone lube anyway, but this seems a good place to remind you not to use silicone lube with silicone toys! It will cause the toy to break down. For anal play we generally use Astroglide Gel, which is water based and thick enough to generally stay where you put it, and that's what we used for Felix. I was impressed by how little lube it took to get him slick enough for entry. The silkiness of the surface of the silicone was nearly enough on it's own! With the first bead nice and slick with gel I pressed it against her ass and it slipped right in. The tapered shape of the beads really does make putting them in a snap. With rest periods between each bead, we eventually worked all five beads into her. She certainly seemed to enjoy the sensations, but I'll let her tell you about that.
Pulling the toy out was fun too (once I got over feeling bad for sticking my fingers through the poor guy's eyes)! The stretchiness of the silicon really came into play when she clamped down on it as I pulled Felix away from her. Each bead just popped out before she'd clamp down again, holding on to the next one.
But you're probably more interested in feeling what it was like from her perspective. Elizabeth?
---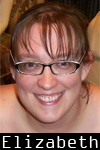 The beads feel amazing. In comparison to the butt plugs or butt dildos I'd used, the beads provide a broader set of sensations. They still give that sensation of fullness when still, or when the largest part of the beads are being pushed in or pulled out. But as the circumference expands and contracts with each bead coming in or out, the muscle around my anus gets massaged from the inside, sending delightful pulses of electricity up the back half of my body.
Having the beads in my ass and Gabe's cock in my pussy amplifies the sense of fullness; oh, it's just amazing. And even when the beads are still, they amplify the feeling of being thrust into. While I was in reverse cowgirl, I was moving my hips through multiple angles, all of which grasped the beads a bit differently, and massaged different spots. My back, neck and head often buzzed with excitement.
We've also used the beads in me while Gabe was on top, and the whole body experience is intense. Gabe has my front half engaged, and the beads send ripples up and down my back. Coming that way is mind-blowing.
I have also now had the deep pleasure of inserting the beads into Gabe. Oh my. Gabe leaned back and played with his cock for a few seconds, while I lubed up Felix and inserted some lube into Gabe. I knew he's had quite a bit of experience with butt plugs… but I knew from my experience with the beads that this is a bit more intense. So I took some time massaging his anus and perineum, and he took some some time to breathe and relax. I took my cues from him and inserted the beads slowly, one at a time, while he got used to them and decided how much sensation he wanted.
I love spending time between Gabe's legs, and this was a whole new way to do it. It is something to learn and feel out, when one is first thrusting a toy into a lover. Learning where my leaning in is comfortable for him… being able to focus on his reactions to the pleasure… being able to caress his inner thighs, and play with his cock and his balls (when he said it would be okay)… just enjoying the view, it was all delicious. Felix has a great feel, in the ass and in my hands. But Gabe can say more about his experience on that end of Felix…
---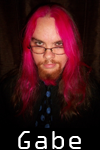 Like she said, I've used plugs before, and I've used a small vibrator a time or two as well (disclaimer: do NOT do that if your vibe doesn't have a flared base), but Felix is completely different. With the plugs the tapering allows you to slowly open up to the toy. The beads on Felix don't allow for that. They do offer plenty of variance in sensation with each bead being slightly bigger than the last and then returning to the narrow connections between them. When Elizabeth began to push the first bead into me she did so slowly, and the shape and the texture felt great. Even though I'd taken the time to relax the strength of the sensations caused me to try to clamp down on the bead before it was far enough in and I squeezed it back out. I relaxed again and she slipped the first bead into me. She took her time and I just laid there and let myself feel. As she pushed in consecutive beads I think my eyes may have bugged out a bit at their widest points, but that feeling of being stretched immediately before being able to clamp down on the next narrow section was amazing. Felix has five beads, and I was able to take four that first night. The tapering of the beads does make for some very easy insertion and some delightful sensations, but I also felt that with four of them inside the first one was just poking me somewhat uncomfortably. Had it been more rounded than it is I think it would have felt more pleasant.
Having the beads pulled back out is just as enjoyable as having them put in. They can be eased out while I'm relaxed or tugged on while I'm gripping them. Each has its own set of sensations. Again the tapering aids their movement.
I've since played with the beads by myself, and was able to take all five of them. Felix is an excellent toy for masturbation. Not only do you get stimulation of the 10 bazillion nerve endings of the anus, but being able to clamp those muscles down on something while jacking off (and especially while coming) feels absolutely delightful. The pressure and fullness they give feels just right to me, and when I came with them in me it was intense.
---
Flexi Felix now hangs above our bed for easy access whenever we might want to play with him. Sure, the toy bag is just at the foot of the bed, but this little guy is so delightful that we didn't want to have to go that far to get him. The only other thing we make sure to keep that handy is lube. He's that good. If you like some fun anal play, head over to Babeland and get yourself one. Then send us pictures. 😉
Posted by blessed_harlot | Filed under Reviews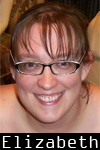 Every girl needs some classic pieces in her wardrobe… or her toy bag. I was very pleasantly surprised this month to have several of my needs met by the long-popular Hitachi Magic Wand that Babeland recently provided for us.
I'm not usually one for strong vibe stimulation. My insertable collection leans heavily toward dildos, and the vibes I do have tend toward varying patterns and rhythms, not heavy-handed sensation. Every body has its own natural preferences and styles of touch, and the intense vibes often just turn me off. So it was with curious skepticism that I ordered the Hitachi.
While I can't remember or find any primary sources for this information, my years-long impression is that the Magic Wand made a name for itself by being reliable, powerful, and rather readily available back when more graphic sex toys still weren't. I know more than one woman who had not had an orgasm until she played with Hitachi's little miracle worker. Most of all, it's versatile. I first used it for back massage, and general soreness and pain relief. It works fantastically for that; it's easy to grasp and symmetrical, for relaxed rolling all over your own back. It has two settings – strong and stronger. Our first several sessions together had the Magic Wand easing some tight spots in my neck and lower back, and it felt great.
Today, Gabe and I popped into the bedroom for a quickie before our grocery run. With him inside me, I grabbed the Wand and began rubbing it all over. On my boobs, it was a delicious humming feel. On my belly it made my whole midsection shimmer with a soft pleasure. With the Wand on my mound, I could feel the sensations across my legs back to my pussy and into my hips… but it wasn't a jackhammer sort of feel at all. The vibes penetrated deeply without being overwhelming. When I finally touched it to my clit, it was intense without being a turnoff. I came quick and hard.
If you've never tried the Magic Wand, it's definitely worth another look. Wand-style vibrators are enjoying a resurgence in popularity, and I can see why. It's great for masturbation, for partnered play, or for relieving tired muscles all over your body.
Check it out – the Magic Wand from Babeland
Posted by Gabe | Filed under Adventures IRL, Harlotry, Reviews, Where in the World are Gabe and Elizabeth?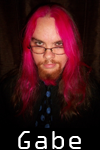 So last week was rough. The hurricane passed right over us, leaving us without power for who knew how long. Not being fans of an un-air-conditioned late summer in Louisiana, we figured out how to just get out of town until things were cleaned up and the power was back. After a week of driving 1.5 cars over 1000 miles, staying with family and visiting friends we were exhausted and stressed about the now dead car, the drive home, what we'd find when we got back and how we'd pay bills after evacuation costs, car repairs and lost wages. We needed spiritual nourishment, and we needed it fast. First we visited our favorite sex shop in Houston, TX (Eros 1207) just so we'd feel back in our own environment for a while. That was quite a help, and there were plenty of toys and accessories to lust after (including a 2009 calendar featuring the gorgeous Belladonna). More importantly however were the free guides to the adult nightlife in the Houston area. After perusing them we decided we'd hit up our first fully nude strip club that evening. The Show Palace was nearby, and had no cover before 9pm. That sounded perfect for us, and it turned out to be just a block or two from Eros.
The Show Palace was a new kind of experience for me. The only other strip club I'd been to before was the local topless bar, The Gold Club, I wrote about a while back and I was struck and delighted by the contrasts of that place with the Show Palace. While this new club is no dive, it's not as shiny and new looking as our local club. The lighting was much lower (both on stage and in the crowd). The Show Palace doesn't serve any alcohol at all, though you're welcome to bring your own. Instead you get to buy a $7 soda for the privilege of being in their club. The biggest difference, of course, is that the dancers at the Gold Club are topless, while those at the Show Palace are topless and bottomless. The most pleasing thing about the Show Palace was the variety of the dancers. The body types ranged from skinny and lithe to chubby and round. There were so many shades of skin and hair. Their outfits went from clingy black dresses to g-strings and barely there tops. And each one of them was gorgeous!
My biggest problem with the place was the lack of lighting on the stage. Even standing at the edge of the stage it was very dim. Talking with one of the dancers we learned that the DJ only worked there sporadically and didn't really know the lighting controls all that well. Of course she also said that having the lights on was good for some of the performers but not for others. That part was a bit sad to hear, as I thought every woman in the place looked amazing.
I do wish I had more recall of the details of the place, but I have to admit that my brain is fried from the week. I know I tipped at least three performers, and I remember two of them. I also remember one who I wished would have danced while we were there. I think I'm just going to write about one, though.
Sophia is tall, a bit chubby and delightfully curved. I had seen her walking around the club and pointed her out to Elizabeth, who squealed "She's my size!" Sophia is the very definition of voluptuous. She has full lips that seem constantly curved into a smile. Her breasts didn't so much peek over the top of her dress as they did explode out of it. Her waist narrows and flows into a soft belly. Her thighs are thick and move delightfully as she walks. Her ass is big, round and I just wanted to take a bite out of her. When she went up on stage we both headed on up during her first song. I felt like I lost track of how many ones I was dropping on stage around her. Her dress was pulled up around her waist and down under her tits and she leaned back and spread her legs for me. Her hand ran over her pussy a few times. The labia were just slightly parted and the small tuft of hair above them was so pretty. She turned through several poses, laying on her side with a leg in the air above her, on her hands and knees rolling her ass in circles in front of me. She was especially good at the boobs in the face move. The other times I've had that done I've either had to take off my glasses or get them covered in makeup. Sophia worked her way up me and kept her breasts under my glasses, rubbing my cheeks with them. It was an excellent move. I can't remember everything she did with Elizabeth, I just remember Sophia nibbling on her ear and the smile on Elizabeth.
She came by our table after her set to introduce herself and let us know we should look for her if we wanted a dance. If I just had the money…
Though the club advertises as "fully nude" how that's implemented seems to be up to the dancers themselves. As I said, some come out in a g-string and a barely there bikini top, and they tended to discard the bottoms and pull the triangles of fabric on their tops to the side. A few actually tossed away everything they were wearing except for their garters and shoes. Those in dresses, however seemed to take a different approach, just doing what Sophia did and lowering the top and raising the bottom of the dress so we could see tits and ass (and, in this club, pussy). I can't keep from remarking that these women were also the bigger ones. Perhaps the curse of chubby girl porn where the women keep their bellies covered is also prevalent in the chubby (or more likely, the merely not-skinny) stripper crowd. It's no secret that I dig fat chicks. Hell, it's no secret that I just adore women of all kinds of shapes and sizes. That includes bellies. So when I saw that fully nude translated to "you can see pussy!" and not fully nude women in all the shapes and sizes that this club had, I felt a little sad. I hope that the scrunched up dress was just a matter of convenience for the dancers, and not a sign of shame. Bodies need to be more celebrated. That means bellies, scars, stretchmarks, birthmarks and all.
I'm sure I'll be visiting the Show Palace again next time I'm in the Houston area. I'll also be asking if Sophia's working. That'll determine if we buy the VIP wristbands. I just think $60 for a private dance from her for the two of us is so very worth it.
The Show Palace has no cover with a one $7 drink minimum before 9pm, but is $25 per person after. Lapdances are $20. VIP wristbands are $10 at the door, $20 after entry with VIP dances being $40. There's no alcohol, though you can bring your own. Because of the lack of a full bar the club is 18+.
Show Palace at StripHouston.com
Show Palace at StripClubList.com
Posted by blessed_harlot | Filed under Go Read This!, News, Reviews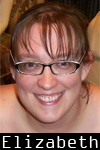 Don't miss Babeland's limited-time sale on some of their waterproof vibrators!
"I Rub My Ducky" is a longtime favorite vibe of mine – so much so, that he started me on a small but steadily growing collection of duckies with magical powers. The very chic Paris Duckies are now several dollars off, and available in pink or black. The one speed duckies have a great, rubbery feel, with a large head and a pokey little tail at a lovely distance from one another for combo clit stimulation/shallow vaginal penetration.
The Waterdancer has been on my list a while, and may become mine on payday. The aquatic version of the Pocket Rocket gets great reviews, is small and easy to travel with, and I expect it would make a lovely addition to any hotel shower.
Also on sale is Violet Blue's book, The Adventurous Couple's Guide to Sex Toys. She's good people, folks.
Posted by blessed_harlot | Filed under Reviews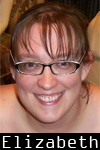 Babeland sent us our first vibrator for review!
The Waterproof Power G By California Exotic Novelties
Available here at Babeland for $22.00
It would appear that the Power G is a FANTASTIC vibrator – with an intended audience that does not include me. Let me explain… no, there is too much. Let me sum up.
When it comes to vibration, the Power G is in the "thud" category. If that's your thing, I do believe you will love this vibe. The box calls it gyration. When I press it against something bony, at any speed, it taps against it hard and fast. It's reminiscent of a jackhammer, or being very close to a helicopter propeller. If it were louder (which it isn't, it's very quiet), it would be making a whump whump whump noise. With the variable speed dial, there's a wide variety of heavy vibration, from wow all the way up to Jesus Lord Almighty. I may end up using it more frequently on my back than on my pussy, as I prefer a hum down there, not a thud.
The texture of the Power G is unyielding, supersmooth plastic. If you crave that kind of strong stimulation against your G-spot, then the texture is just the ticket for you. The shape is intended to hit that magical spot as well, in a couple of ways. If your vagina is very long, four ridges on the bottom half of the vibe might ripple against your G-Spot (The Power G is about 7 inches long). But most of us will rely on the vaguely serpentine head that firmly points the vibrations right where you want them. Again, to be sure, I'm not quite the intended audience. It's pleasurable when Gabe stimulates my G-Spot a while, but has never led to Big Exciting Feelings, and isn't something I pursue.
The Power G is very high quality, at an affordable price. There is a soft plastic gasket on the battery box, to make it actually waterproof (I selflessly confirmed this in the shower). The battery box opening is also separate from the vibration level dial, which I appreciate. It has some heft to it, even before the 2 C-batteries are inside.
There's a very slight seam up one side and down the other. I don't feel it – and I'm sensitive to seams – but that's an area to focus on when cleaning it. The single exception to its quiet nature is a noticeable battery 'clack' if you quickly invert it. And oh my, there is much unintended silliness in the accompanying written instructions. Please disregard them as actual instructions and enjoy their entertainment value. The instructions don't include a battery diagram for this setup, but there's a helpful sticker inside the toy's battery box to indicate proper polarity. (The vibe has a box. Heh, heh heh.)
Even though it's not my preferred style, it's a damn good vibe and I do believe it will get some use around here.
Posted by blessed_harlot | Filed under Harlotry, Reviews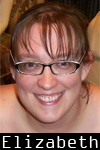 Gabe and I are picky about our lubes. In fact, on the rare occasions my pussy needs extra fluids, we only have one thing we really use – regular Astroglide. It feels like nothing, it doesn't get sticky, and we've both been using it for years.* Of course, being a Houston girl, I have to say I have some brand loyalty to the sex lube that NASA invented.
But lately we've been looking for a good anal lube. We used ID Millennium for a while, which is quite a good silicone-based lube. But since it's silicone, it can't be used with silicone toys, as it degrades the material in the toy. We did get exploratory, and buy a bunch of sample envelopes of new lubes. We also bought some Astroglide gel, another water-based lube from our buddies at the Astro-lab. As it happens, the gel was what was easiest to reach when I asked him to fuck my ass about an hour ago. The Astroglide gel was inconspicuous, hanging out right where we put it and staying there through thrusting and position changes, and it left us a nice amount of friction. It was also much easier to clean off than the silicone stuff was. We had tried it previously for pussy insertion, but it was just too gooey for that. Backdoor fucking, however, is apparently its main calling in life.
I suspect we'll get around to the samples, and let you know about those. But as far as I'm concerned, we have our new go-to lube for anal. Go Astros!
*Astroglide is glycerin-based, and should not be used by those with a tendency toward getting yeast infections.
Posted by blessed_harlot | Filed under Adventures IRL, Audio, Harlotry, Reviews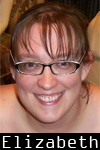 So Gabe and I went to visit our Houston People this weekend — several lovely friends, and my father and stepmother. While it was mostly wonderful, we slept on a cruddy bed, and spent approximately 12 hours in the car. So we came home stiff and sore… and eager to release some tension with a new toy.
Last week we lifted our spirits by giving our money to a quality, sex-positive company – Fun Factory. We bought a vibe of theirs, inspired by the thoughts of sharing the toy experience with you somehow. We waited until tonight to christen him, and we made an audio recording of the experience!
So here it is! Don't miss it! It's Our First Audio Adventure!!! (mp3, 11.7MB, 25:39)
A few clarifying notes about the recording and the toy:
1) I'm not used to dark-colored silicone, and apparently it can change its shade considerably when it's got various lotions and potions on it. The actual pigment is steadfast, however.
2) At one point I believe I referred to its "rough surface". What I was trying to describe was that even its smooth parts have a slight texture to them, a grippiness. It moves smoothly with lube, and yet gives a different, slightly stronger kind of rubbing sensation that's different than the sleekness you might find on other toys.
3) The shape of the silicone – while elaborate – has no serious crevices to it. Silicone is, of course, nonporous and easy to clean. The crease between the creature itself and its base/handle appears watertight, though somewhat deep. If you're worried about cleanliness, you might use a condom with him.
4) The lube I used is water-based (in this case, Astroglide). DO NOT USE SILICONE LUBE WITH SILICONE TOYS, as it will degrade the material in your toy.