Posted by blessed_harlot | Filed under Harlotry, Kink, News, Reviews
Jack & Katya by Digital Willy's
Pleasurists is your round-up of the adult product reviews that came out in the last seven days from bloggers all around the sex blogosphere. Did you miss Pleasurists #5? Read it all here. Do you have a review for Pleasurists #7? Submit it here before Sunday December 7th at 11:59pm PST. Please re-post this list on your own blogs if listed.
Want to win some free swag? All you've got to do is enter.
Enter my Contest! Win Porn from Kink.Com! Deadline December 6th.
Want to play secret santa to one of your fellow bloggers? Now's your chance!
Sign up for the Secret Santa XXXchange! Sign up period ends December 5th.
On to the reviews…
Editor's Pick
Ophoria Pleasure #6 by Wendy Blackheart
"Well fuck me in the ass.
No really. That's what I did as soon as I got this toy out of the package!"
Note: How could I resist picking a toy called Pleasure #6 for Pleasurists #6? But more than that, this review made me want to own an Ophoria Pleasure #6, which is the highest criteria for my weekly pick.
Madame Editrix
Scarlet Lotus Sexgeek
Vibrators
Hitachi Magic Wand by Erin Leone
Slimline Vibrator Review by FeministInPink
Dynamic Duo by Erin Leone
Acuvibe by Sexorcism
Waterproof Rhapsody, Symphony Edition by Epiphora
Finger Sleeve with Vibrating Bullet by Scarlet Lotus Sexgeek
LELO Elise by Curvaceous Dee
G-Spot Dream Massager by Scarlet Lotus Sexgeek
Slimline Vibrator by Holden of Packing Vocals
Hop 'n Rabbit Stroker Vibrator by Catalina Loves
The Seduction: Pretty in Pink by Domina Doll
Dildos
Cobalt Dutchess by Phaedra Fallen
Acute and Silk by Ansley Agnello
Don Wands Blue Tip Clear Rings Glass Dildo by Epiphora
Ophoria Pleasure no. 6 by Ansley Agnello
Pure Pleasure Glass Dildo by Sylvanus and Mina of At Longing's End
Blueberry Twist Glass Juicer by Shasta Gibson of Stiletto Diaries
Anal Toys
Pure Perfection – njoy Pure Plug by Thursday's Child
Bootie by Ansley Agnello
The Flexi Felix – Best. Pet. Evar. by Elizabeth and Gabe of Pornocracy
BDSM/Fetish
Upside Down by Lolita Wolf
Lollipop Crop by Sinclair Sexsmith
Leopard Restraints by Betty Rocket
Blue Leather Blindfold by Ang
Lube/Massage Oil
Babeland Massage Oil Spray by Erin Leone
Babeland Body Kit by Hot Movies for Her
Eros Bodyglide by Essin' Em
Strawberry Cheesecake O'My Lube by Scarlet Lotus Sexgeek
Maximus – Best Lube Evah by Betty Rocket
Not a box of bees by Bad Bad Girl
Adult Movies/Porn
Straight Guys For Gay Eyes & Women Too! – Nick by J.D. Bauchery
Bree & Sasha by The Porn Librarian
Safe is Desire by J.D. Bauchery
Crash Pad Series, Volume 2-Unlocked by Domina Doll on Viviane's Sex Carnival
Perversions of Lesbian Lust Vol. 1 by Domina Doll
Miscellaneous
Devine Satchel by Dangerous Lilly
The Velvet Touch Harness by Thursday's Child
Jaguar Harness by Betty Rocket
How Dirty Toys Get Clean – Toy Cleaner by Thursday's Child
Smart Balls by Domina Doll on Viviane's Sex Carnival
Posted by Gabe | Filed under News, Random Ramblings, Sex Art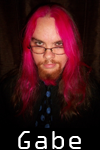 I want to do a zine. The desire to self-publish has been with me for as long as I can remember. In 5th grade my friend Chris and I decided we were going to write a magazine about Greek mythology. We started on one issue, but no one wanted to subscribe to it, so we quit. I've only done two zines in my adult life, but they didn't amount to much. The first was just a collection of news about various injustices that I'd give away at shows. The second was a collection of erotica I'd written, but I hardly sent any out, just one to a friend I'd met on LJ.
And the desire continues, so now I'd like your help in putting one together. I'm asking you to contribute to my effort by writing about your earliest remembered sexual fantasy and sending it to me for publication. It can be as short or as long as you'd like. It can be explicit or full of youthful innocence. It can be whatever you want it to be, just tell me about your early sexual self explorations.
If you want to participate (and you are at least 18 years old, which you'd damn well better be if you're reading this site), send your writings to gabe at pornocracy dot org or comment with them here. If I get enough to fill a few pages, I'll put together a half-size zine.
Posted by blessed_harlot | Filed under Go Read This!, News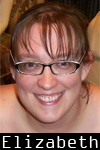 My previous post reviewing the Hitachi Magic Wand has been reposted in the most recent Pleasurists Round-Up.
Pleasurists is a weekly round-up of sex posts specifically reviewing various adult products. I find that hearing about others' experiences with toys serves multiple purposes: I get a wide variety of opinions on products I may buy, I get educated on the diversity of sexual responses bodies have to various stimuli, and it's just plain hot. There's some great information to be had here, so be sure and subscribe to this wonderful resource.
Posted by Gabe | Filed under Go Read This!, News, Random Ramblings, Sex Work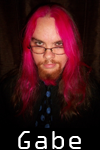 I wonder if others would find it odd that my attitudes toward sex work often relate to my experiences as a janitor. I've drawn parallels before between people saying that prostitutes sell their bodies and the wear and tear on my own body doing manual labor. Mine was my back, not my dick, but so what. Earlier today I was talking with the woman that cleans the building where I work. We've had big events in here the last couple of days, one of which brought the campus bigwigs over to our humble facility. Because of these, she's been busting her ass not only getting the place clean, but dealing with authority figures constantly sticking their noses in to tell her what hasn't been done right. I told her that the college where I worked that we weren't even supposed to be seen if there was something like a board meeting going on. Oh, we had to have the place spotless for the bigwigs, but god forbid they have to actually see the poor people who wipe their asses for them.
So then this afternoon, with this still on my mind, Ren writes this:
Prop K did not making trafficking legal. Prop K did not make the sexual abuse, rape, or exploitation of minors legal. Those things are and would have remained illegal. Prop K would not have ended sex worker outreach or exit programs. Yet those were the arguments you used to shoot down Prop K. You worried about your precious neighborhoods, which apparently mean more to you than the lives of sex workers and prostituted people. You used the lives and stories of the very people you then threw to the lions to make your case and defeat something that would have meant so much to all of us, even those of us who live in places where things like Prop K are just a fanciful dream.

…

Your exit programs and assistance- for those who even want such things- includes arrests, jail time and criminal records, which are so helpful when trying to find a legitimate job. Your concern includes relegating these people to the shadows, after all, if you don't see them in your little neighborhoods they don't exist, right? Your vote has insured these people do not have the same rights and protections that you do; they do not have the same status as human beings as you do.
Yeah, my experiences didn't involve the same level of danger or of dehumanization. But I know all about being told you don't matter. I know about being forced into invisibility until someone wants something from you. Why does this matter so much to me? Because if those experiences affected me so much without the threat of attack, or rape and murder, then how much more so can they affect those who San Francisco just threw under a bus in the name of property values?
Posted by blessed_harlot | Filed under Go Read This!, Kink, News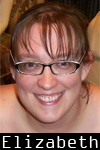 Those who hang out at the BDSM lifestyle community FetLife – especially those who frequent any of the (segregated) poly and mono communities – might know that there was some cross-conversation happening there recently between those camps. While asking questions of each other and getting answers from the horse's mouth can be a great thing, the tone was pretty adversarial most of the time. Nevertheless, some of us who value and live in the space that connects mono and poly found unexpected allies and comrades popping up.
So, time for a new space to hang out! If you're on Fetlife and the description below interests you, get in on the ground floor of this exciting endeavor. 🙂
MonoPoly – The New Game!
Do you frequent the space between mono and poly? Are you poly with mono partners or mono with a poly partner? Do you identify as somewhere in the middle? Interested in learning and exploring this uncharted territory? This is a space for those who desire to strengthen the bonds between people of various relational or commitment orientations and make connections across that spectrum.
Posted by blessed_harlot | Filed under Go Read This!, News, Sex Art, Sex Work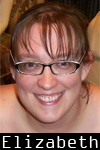 Ahhh, the sequins and shiny fabric I would never wear in any other circumstance. The old school high heels. The yummy curves of a boob with the nipple hidden away in plain sight. The smiles, the humor, the fun. I heart burlesque. A lot.
That's why this calendar looks positively delicious.
The New York City Sexbloggers 2009 Calendar will benefit Audacia Ray's Sex Work Awareness Project, and will provide you with much gorgeous eye candy. If you'd like to buy a day, head to the calendar link and take a look. You could name your blog! Or give a personal message to commemorate the day! Lots of possibilities. And don't forget to buy yourself a copy of the calendar. This promises to be a fabulous set of photos.

Big Momma by Altered Aperture (http://alteredaperture.com)
Posted by Gabe | Filed under Go Read This!, News
Bitch Magazine needs your help.
We donated. You should too.
Posted by blessed_harlot | Filed under Go Read This!, News, Sex Art
Always remember which body parts are ok to build a town around, and which ones aren't!
<3, Elizabeth
Posted by blessed_harlot | Filed under Go Read This!, News, Reviews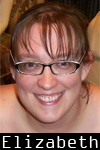 Don't miss Babeland's limited-time sale on some of their waterproof vibrators!
"I Rub My Ducky" is a longtime favorite vibe of mine – so much so, that he started me on a small but steadily growing collection of duckies with magical powers. The very chic Paris Duckies are now several dollars off, and available in pink or black. The one speed duckies have a great, rubbery feel, with a large head and a pokey little tail at a lovely distance from one another for combo clit stimulation/shallow vaginal penetration.
The Waterdancer has been on my list a while, and may become mine on payday. The aquatic version of the Pocket Rocket gets great reviews, is small and easy to travel with, and I expect it would make a lovely addition to any hotel shower.
Also on sale is Violet Blue's book, The Adventurous Couple's Guide to Sex Toys. She's good people, folks.
Posted by blessed_harlot | Filed under News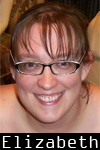 If you have any capacity by which to banner us with banners on your website, we now have some lovely ones here! I'm very excited to say that I made them, and they are snappy. There will be more, with graphics and such later, when our design-fu continues to evolve.