Posted by blessed_harlot | Filed under Harlotry, Sexy Vids/Pics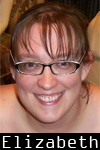 For today's Wanton Wednesday post, I am naked in the cold. In the COLD, I tell you! Please don't let me sacrifice in vain! 😛
Gabe and I recently stole around a nearby college campus and took some pictures I really love. This is a subset from the top of an outside staircase. We were a bit bolder up above the heads of passersby!
Wanton Wednesday – Hidden Above It All
Posted by Gabe | Filed under Embodiment, Harlotry, Sexy Vids/Pics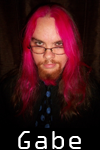 Over on FetLife I declared this to be cock shot week. Elizabeth found this delightful and suggested that I post over here as well. I'm taking it one step further, and inviting anyone with a cock to join me. If you'd like some of your own cock shots posted, email them to me at gabe@pornocracy.org along with how you'd like them attributed and I'll post them here.
For now, I'm heading balls-first into cock shot week with this picture taken by TheShorty just before she pounced on me.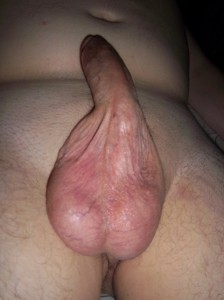 Posted by blessed_harlot | Filed under Adventures IRL, Harlotry, Sexy Vids/Pics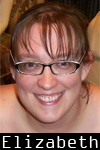 For our first official Wanton Wednesday, we have the second half of our outdoor adventure… where I became more and more naked and finally, completely gave in to the overwhelming eroticism of leaves, pebbles, sand, water, blues, browns, greens and earthscent all around me.
Anybody that knows what the title means gets extra points! And be sure and catch the surprise treat at the end of the pictures!
Potameides
Wanton Wednesdays – see who else is playing…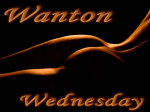 Posted by blessed_harlot | Filed under Adventures IRL, Harlotry, Sexy Vids/Pics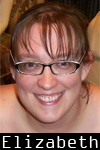 Above us were deep sky blues and canopies of green. We found below our feet green grass, and soft sand, and marbled clay. The air held bright yellow warmth that made us wet all over, and cool breezes inviting our skin to be bare. It was a glorious place to pursue a long-time fantasy of mine: making images of me outside, naked, taking in the sights and smells and feel of the earth through every pore.
This post holds a video introduction to our adventure (above) and part one of the pictures (below), when the trees watched as my pink dress first made its way off of me. More to come later this week!
Dryad
Posted by Gabe | Filed under Sex Art, Sex Education, Sexy Vids/Pics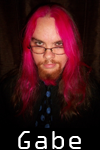 Last night we got together with friends to watch Breasts: A Documentary and Private Dicks: Men Exposed, talk about, and generally enjoy bodies. It was a fantastic time. While sitting around after the movies, my girlfriend Kristi was just staring at my balls, watching them move around on their own, the tiny muscles moving my scrotum around. I have to admit, it's pretty entrancing. Elizabeth has sat and watched it for a while as well. When Kristi said she's never seen any that move as much as mine do, I got the brilliant idea of making a movie of my shifting scrotum.
So what do I do today? I make that movie!
Twenty minutes of laying as still as I could comfortably manage with the camera trained on my crotch. Now, I know no one but the three of us wants to stare at my crotch for that long, so by speeding up the video I'm not only saving you time, but also showing the movements in a much more dramatic way.
I want to thank Aquaboogie and Kahvi Collective for releasing the wonderful "Intensive Care" under Creative Commons, allowing me to use it as the score for this film. I thought they went wonderfully together.
With all that said, I finally present to you Even At Rest for download.

Even At Rest by Gabe is licensed under a Creative Commons Attribution-NonCommercial-ShareAlike 3.0 Unported License.
Posted by Gabe | Filed under Harlotry, Sexy Vids/Pics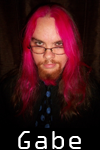 Tonight we went to a crossdressing themed party. Now, I'm not sure what crossdressing is for a genderfucker like myself, but it was a fun opportunity to dress up in clothes marketed to women. With a mix of my and Elizabeth's wardrobe I was pretty nicely decked out. When we got home I stripped down to just my pink fishnet thigh highs. I have to say, I feel pretty damned sexy sitting around the house like this. And the view from here ain't too bad either.
Posted by Gabe | Filed under Adventures IRL, Harlotry, Sexy Vids/Pics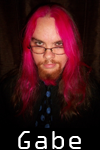 Take two hippies, who happen to be exhibitionists, and make their date consist of buying a new camera and some body paints, and this is what happens!

Speaking of being hippies, Eliz and I are headed off to Bonnaroo this week! If you see us, say hi! We love making new friends.
Posted by Gabe | Filed under Harlotry, Sexy Vids/Pics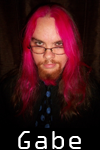 I was out on a date last week, and Elizabeth decided to find some mischief into which she could get. Grabbing the video camera and an old silicone friend of hers, she set to making us all a movie. I've put it up as a torrent on Empornium for you all to download and enjoy. I recommend enjoying it with some lube handy.
Not only is this video immensely hot, it's also everything that I think the best porn can be. Elizabeth creates a direct connection with her audience, talking directly to us, and presents herself with a depth of intimacy rarely seen in sexually explicit video. She inspires me to be better. She also inspires some amazing orgasms. Watch and see.
Download "No Idea" from Empornium here.
Posted by blessed_harlot | Filed under Adventures IRL, Harlotry, Kink, Sexy Vids/Pics
The last couple of months there have been some things stirring. We've got some ideas for upcoming porn… some solo stuff and group stuff, all video-based. Very exciting!
We really look forward to sharing that here. But until then, here's a few pictures we want to show off. Having so many friends active on Fetlife can be distracting when it comes to posting one-offs, or small sets of pictures. Here's a collection of some of our very favorites over the last few months.
Posted by Gabe | Filed under Harlotry, Sexy Vids/Pics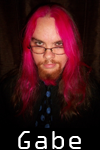 We got flooded in today, so we had a little extra time to do some fun things. The new layout for the blog is one of those. A new photoshoot starring yours truly is the other. We all know my affinity for pink, piracy and genderfuckery (sorry I couldn't keep up the alliteration). Well, for my birthday party we combined all three and made a pink Jolly Roger with a bow! My various wardrobe additions also left me with a well improvised pink pirate outfit, so a series of pictures was needed.