Posted by Gabe | Filed under Adventures IRL, Harlotry, Kink, Sexy Vids/Pics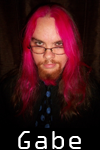 You know a weekend was good when you want to write about it, but it's Wednesday afternoon before you even try, and the next Monday before you finish the first part. Hell, even with all the Twitterers who were there, next to nothing got tweeted!
Halloween, in addition to being the most awesome holiday evar, is my birthday and for the first time I had a big celebration of me with my friends and chosen family. Much planning went into this event, and it paid off. Many thanks to my dearest Elizabeth for working so hard to put the shindig together. She sent out the invitation emails, coordinated all the special needs, planned how to share space at our house with all of those people, and a dozen other things I won't list. And I did end up surrounded by awesome people and bathed in affection. There were many hugs, kisses and cuddles, as well as staying up talking until 4am. I don't remember the last time I had an actual birthday party, so it was really special to have this and to feel so very cared for.
As the first night of the two-night party was the first big gathering of friends we've hosted at our home, it was also the first time we've invited people to participate in kink and sex in space we provided. While it didn't devolve into an orgy (believe it or not, that was a good thing) I know I certainly had a good time!
In preparation for Friday's party I made four ice dildos. Over the course of the week I got to watch Elizabeth go from very hesitant to very intrigued so it was quite a treat to use one on her last Friday night with friends holding her hand and cheering her on. She took more than I expected, but the way she warmed up to the idea (pun intended) over the course of the week should have told me she was going farther than her initial hesitance indicated. You can see the pictures here. I'd love to get the video up as well, but there are many different faces and voice on it, so getting all those permissions may prove difficult. I hope for your sake we can do that, because she's really quite adorable getting fucked by a big ice cock.
But what of the other three dildos? Well, turns out I had three more volunteers! The first was a dear friend who said that her participation was a birthday gift to me. She was actually the first person down on the blanket to try. It was my first time using ice in such a way, and she was an amazing test subject. While I don't think she'll be returning for another go anytime soon I do think we had a good time of it. The second participant was a surprise to me, someone I don't know well, but who apparently likes ice quite a bit. The third in the lineup was Elizabeth, about whom I've already written, and being able to work up to her and get a feel for the toys was a delight for me. And the fourth dildo went to a friend with whom we've been having some amazing escapades. I think of all the people who tried my homemade toys she liked them the best. At least it seemed that way when she clamped down on it so hard it shot right out of her. There wasn't all that much ice left by the time we were done! I had a fantastic time. Not only did I get to play with some people that are quite important to me, but I also got to engage in casual play with someone I didn't really know well, and that was a first for me! So Friday was a big night.
Next time – Saturday in New Orleans!
Posted by Gabe | Filed under Harlotry, Sexy Vids/Pics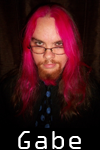 I was very excited when I ran across these cheap pink and black stripey tights in the Halloween section of the local MegaLoMart, and while Elizabeth was stuck with frustration and boredom tonight I put them on and snapped a few pics on my phone to send to her. Apparently my sexy, stripey legs (and other bits) helped improve her evening, and since we've not done a Half Naked Thursday post in far, far too long I'm sharing with you as well.
Posted by Gabe | Filed under Harlotry, Sexy Vids/Pics
To make the viewing and downloading of our latest video a little easier I put the entire video in one drop. You can now stream or download with relative ease. Take a look!
Posted by Gabe | Filed under Harlotry, Sexy Vids/Pics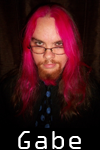 We promised it was coming, and now I've stayed up for too late to make sure you get it! Our first porn with our shiny new camera is done! It's shortish, it's sexy, and you get about ten minutes of what I'm told is very cute boy butt.
You've got a couple of options for downloading. The first is to get the file via torrent. I've put it up on both PureTnA and Empornium.
If you don't want to bother with that, I've also split the file into a 2-part zip and put it on drop.io. Snag part one and part two, open the first in your favorite compression software (I recommend 7zip) and extract the files.
The rule, as always, is if you watch it, LEAVE US COMMENTS! Seriously. We're comment sluts, and you want to encourage us to keep doing this, right?
Posted by Gabe | Filed under Sexy Vids/Pics
Posted by Gabe | Filed under Adventures IRL, Harlotry, Kink, Sexy Vids/Pics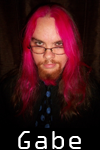 I wanted her inside me. I wanted to suck her cock. I wanted her cock in my ass. I got what I wanted. She's very good about giving me what I want.
I teased her with my tongue and watched her quiver. I slid my lips up and down around her cock while my fingers played with her clit. Too roughly, she told me, and I eased my ministrations. I became enraptured with sending all my erotic energy, all my desire to her through the cock in my mouth. She began to rub her clit. I asked her if she was going to come in my mouth. She said she might. I told her that's what I wanted. She came hard just after I felt the head slip back into my throat for the third time. I kept stroking her gently, the smooth silicone wet with my saliva.
She worked her glorious cock into me slowly. The head felt huge going in, even though I know it's not. My muscles clamped down hard once it was inside. My legs were up in the air. She eased forward. I was impatient. I wrapped my legs around her. I pulled her hard into me.
She rocked gently back and forth. "Harder," I said. She got more frenzied, bucking up against me. "Fuck me hard, bitch!" I bellowed. Stop. More lube. Start over. Slowly. Faster. Harder. She grabbed my cock with her lube slicked hand and jacked me off while slamming her cock hard and deep into me. I screamed. I came. I kept coming.
I wanted her inside me.
I got what I wanted.
Posted by Gabe | Filed under Sexy Vids/Pics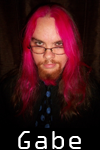 Well, maybe this is more like "Mostly Naked Thursday." I'm still wondering what kinds of underwear look best on guys. And on me specifically. To that end, I took some pictures tonight. Take a look and tell me what you think. Boxers, boxer briefs, trunks or nothing at all?

Posted by Gabe | Filed under Adventures IRL, Harlotry, Sexy Vids/Pics, Where in the World are Gabe and Elizabeth?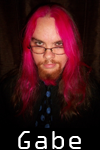 Elizabeth and I wish you all the most blessed and sexy of years in 2009. We started ours off with our first visit to a swing club. This one was an off-premises club, and we had a grand time ogling all the sexiness (and maybe being ogled a bit ourselves) and dancing the night away. Turns out after all these years of not dancing at all that I really, really enjoy it with Elizabeth. She does make me fearless at times.
We did get our picture taken by one of the staff members, so here's us, ringing in the new year.
Of course, we had to take a few pics when we were back by ourselves in the hotel as well. We think you'll enjoy.
Posted by Gabe | Filed under Harlotry, Sexy Vids/Pics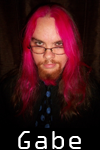 I don't care what Sinfest has to say, Pirates = Good.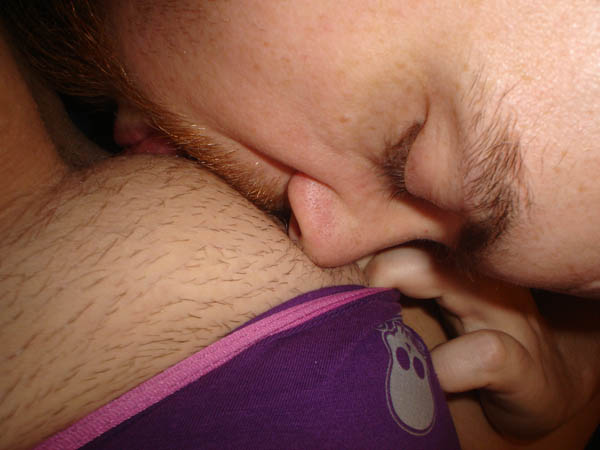 Click for full size
There's more from this set, but it'll be up eventually.
Posted by Gabe | Filed under Go Read This!, Harlotry, Kink, Sexy Vids/Pics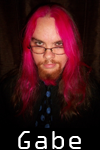 Elizabeth and I are on lolkink.com! Go check it out!