Posted by blessed_harlot | Filed under Reviews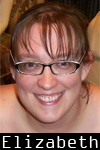 Babeland sent us our first vibrator for review!
The Waterproof Power G By California Exotic Novelties
Available here at Babeland for $22.00
It would appear that the Power G is a FANTASTIC vibrator – with an intended audience that does not include me. Let me explain… no, there is too much. Let me sum up.
When it comes to vibration, the Power G is in the "thud" category. If that's your thing, I do believe you will love this vibe. The box calls it gyration. When I press it against something bony, at any speed, it taps against it hard and fast. It's reminiscent of a jackhammer, or being very close to a helicopter propeller. If it were louder (which it isn't, it's very quiet), it would be making a whump whump whump noise. With the variable speed dial, there's a wide variety of heavy vibration, from wow all the way up to Jesus Lord Almighty. I may end up using it more frequently on my back than on my pussy, as I prefer a hum down there, not a thud.
The texture of the Power G is unyielding, supersmooth plastic. If you crave that kind of strong stimulation against your G-spot, then the texture is just the ticket for you. The shape is intended to hit that magical spot as well, in a couple of ways. If your vagina is very long, four ridges on the bottom half of the vibe might ripple against your G-Spot (The Power G is about 7 inches long). But most of us will rely on the vaguely serpentine head that firmly points the vibrations right where you want them. Again, to be sure, I'm not quite the intended audience. It's pleasurable when Gabe stimulates my G-Spot a while, but has never led to Big Exciting Feelings, and isn't something I pursue.
The Power G is very high quality, at an affordable price. There is a soft plastic gasket on the battery box, to make it actually waterproof (I selflessly confirmed this in the shower). The battery box opening is also separate from the vibration level dial, which I appreciate. It has some heft to it, even before the 2 C-batteries are inside.
There's a very slight seam up one side and down the other. I don't feel it – and I'm sensitive to seams – but that's an area to focus on when cleaning it. The single exception to its quiet nature is a noticeable battery 'clack' if you quickly invert it. And oh my, there is much unintended silliness in the accompanying written instructions. Please disregard them as actual instructions and enjoy their entertainment value. The instructions don't include a battery diagram for this setup, but there's a helpful sticker inside the toy's battery box to indicate proper polarity. (The vibe has a box. Heh, heh heh.)
Even though it's not my preferred style, it's a damn good vibe and I do believe it will get some use around here.
One Response to "Babeland Toy Review – The Waterproof Power G Vibrator"
The Best Sex Bloggers » Babeland Toy Review Says:
August 10th, 2008 at 4:18 pm

[…] Originally posted at pornocracy.org. […]
Leave a Reply