Posted by blessed_harlot | Filed under Go Read This!, News, Reviews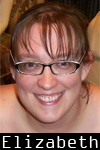 Don't miss Babeland's limited-time sale on some of their waterproof vibrators!
"I Rub My Ducky" is a longtime favorite vibe of mine – so much so, that he started me on a small but steadily growing collection of duckies with magical powers. The very chic Paris Duckies are now several dollars off, and available in pink or black. The one speed duckies have a great, rubbery feel, with a large head and a pokey little tail at a lovely distance from one another for combo clit stimulation/shallow vaginal penetration.
The Waterdancer has been on my list a while, and may become mine on payday. The aquatic version of the Pocket Rocket gets great reviews, is small and easy to travel with, and I expect it would make a lovely addition to any hotel shower.
Also on sale is Violet Blue's book, The Adventurous Couple's Guide to Sex Toys. She's good people, folks.
Leave a Reply