Posted by blessed_harlot | Filed under Go Read This!, News, Sex Art, Sex Work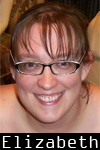 Ahhh, the sequins and shiny fabric I would never wear in any other circumstance. The old school high heels. The yummy curves of a boob with the nipple hidden away in plain sight. The smiles, the humor, the fun. I heart burlesque. A lot.
That's why this calendar looks positively delicious.
The New York City Sexbloggers 2009 Calendar will benefit Audacia Ray's Sex Work Awareness Project, and will provide you with much gorgeous eye candy. If you'd like to buy a day, head to the calendar link and take a look. You could name your blog! Or give a personal message to commemorate the day! Lots of possibilities. And don't forget to buy yourself a copy of the calendar. This promises to be a fabulous set of photos.

Big Momma by Altered Aperture (http://alteredaperture.com)
Leave a Reply