Posted by blessed_harlot | Filed under Sexy Vids/Pics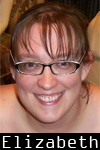 Oh, we've got some very exciting news about the Roundup. The wonderful and amazing Babeland is getting involved, y'all, and they've got fabulous prizes to give away!
Here's the deal: all you boys that want to grace us with your yumminess, take pics and post them on your site. Then send us the link (gabe at pornocracy dot org), and we'll gather them all together for posting. Get those *ahem* creative juices flowing quickly – the deadline is November 6! If you've ever thought about joining the Roundup, now's the time to really do it, because every blog boy that enters this month gets a shot at a prize lovingly provided by Babeland. This month, Babeland is offering us the scrumptious Blossom Sleeve. The winner will be chosen in a random drawing from everybody who entered a link to an appropriate photo.
For more information about the Roundup, see our first roundup, and Gabe's recent post about reviving it. Be sure to tell all your friends and stay tuned. There's more prizes to come… next time for the drooling fans. Until then, get busy with the nakedness!
2 Responses to "Naked Blog Boy Roundup 2 – Now With Prizes!!!"
Nelson... Says:
November 16th, 2008 at 11:40 am

Hey, what gives? Let's make with the post! 😀

Pornocracy / Naked Blog Boy Roundup Two Says:
February 12th, 2009 at 7:20 pm

[…] Elizabeth stated, the Roundup now comes with prizes! This time we were lucky enough to be able to offer the Blossom Sleeve as a gift from the lovely […]
Leave a Reply