Posted by blessed_harlot | Filed under Go Read This!, Sex Art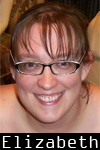 I bought some pasties a few months ago, and wore them once. I found them to be delightful. There's something about being "hidden" but still having 100% of my bounce. Plus, it's a throwback to the excitement of watching a few odd adult movies as a kid and seeing a quick look at a burlesque show – Gypsy and The Sting spring to mind – and the combination of flesh and sparkles and heavy theatre lights and sweat and the thrilling tawdry sexuality in those brief, slightly incomprehensible scenes.
Pasties don't hold the same appeal for Gabe. Mostly, he finds their nipple-hiding quality inherently sad and unhappy and against all that is good. I can appreciate that school of thought as well.
At any rate, I had to share this post from Naked City: this is a beautiful picture (and not work safe, unless pasties are okay).
Leave a Reply