Posted by blessed_harlot | Filed under Adventures IRL, Harlotry, Where in the World are Gabe and Elizabeth?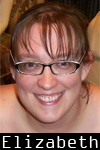 Hi.
*giggle*
It's a beautiful, absolutely beautiful night here. There's an almost-full moon, and the sky is clear and full of stars, except for some little wisps of softness floating by here and there. And the trees near our house have the most gorgeous silhouette against the sky. And the earth feels firm and friendly underneath us.
And… and it's dreamy and… really dreamy and…
BACKYARD SEX!!!
*giggle*
Leave a Reply