Posted by blessed_harlot | Filed under Relationships, Sex Education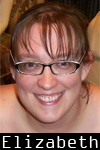 I recently ran across another "10 Rules for Healthy ____ Relationships", this one elevating one form of relationship to the abuse and denigration of others. My initial response was "AAAAARGH!" There are lots of labels and categories used to describe the form of relationships – poly, mono, closed, open, fidelitous, traditional, legal, nontraditional, etc. But health is not a function of form, it is a function of content.
I have a humble yet significant history in a profession based on supporting and growing relationships, and I am right in the middle of my own combination of successes and learning experiences in life relationships. So, with passion, aggravation, and some measure of education, I've built this list. I typically avoid universal statements, as I find them dangerous. But it is my firm belief that there are basic truths for healthy relationships. So of course this list is part self-inventory, but it is also part community exercise in finding that common ground. For that reason, I use the language found below.
So, here are some ground rules for having healthy relationships — be they mono, poly, open, closed, or some combination thereof. I happen to list ten rules. I intend these as realities of growing individuals and growing relationships, not prerequisites for relating to others.
1. Know your own learning style. Living and growing is about constantly learning. Know how to help yourself do that. Be willing to learn.
2. Be comfortable by yourself. If you aren't content with yourself alone, you will not bring a complete self into any company you keep.
3. Know what your core values are. What is most meaningful to you in your life right now? How has that changed over the years? Where does most of your time and energy go? What are your dreams and hopes for yourself and the world? What shapes do your spiritual drives take (your desires for meaning, connection, mission in life)? How do you bring these values into your relationships?
4. Know what your emotional needs are. Learn what demonstrates love and commitment to you. Know what you need from yourself and others to feel fed every day.
5. Constantly learn new communication skills. Learn how to share painful truths in loving ways. Learn how to best involve your partner(s) in your inner life. Learn how to maintain a working knowledge of your partner(s) as you all grow and change. Communication is at the heart of negotiating good relationships and a good life.
6. Practice compassion. You deserve kindness, as do those you love. If you cannot treat yourself and others with compassion, you cannot do the work of building relationship.
7. Know the connections and differences between content and form. There is not one relationship form that works for everyone. The best form for any relationship is what works best for the individuals involved. Learn how to sort the content — the real fabric of a bond — from the options you have for supportive structure for that content. Choices about open and closed relationships, guidelines about sexual behavior, even household chore delegation are about meeting needs through some sort of decision-making around structure; gain some skills at that.
8. Practice integrity of self and relationship through good boundaries. Boundaries are the skin of a good relationship; everything spills everywhere without them. But building and maintaining good boundaries – like just about everything on this list – is a lifelong process, so don't be afraid to get messy. Find out where your weak spots are and strengthen them. Learn how to say no when necessary. Learn how to avoid nonconsensual behavior. Are all participants in a relationship nourished by the relationship? Become educated about safer sex and decide together how to act in your best interest.
9. Practice detachment. The spiritual journey(s) of those you love will unfold, with certain decisions and growth that they must forge on their own. Intimacy is about supporting them, not rescuing them from growth or helping them avoid it. Another big part of detachment is this: any healthy relationship is countercultural to some degree or another. We are taught to have poor relationships, and are surrounded by poor role models. Going against cultural programming is essential to health, and it will take strength, creativity and hope to maintain that health.
10. Cultivate a talent for flexibility. There's a reason for all the "go with the flow" mantras and stories about reeds bending in the storm. Life is unpredictable and uncontrollable. Great joy will come unexpectedly; don't miss it. Great pain is weathered best with some bendy-ness. The self-awareness reflected in the rules above inevitably leads to profound changes; trust those changes.
2 Responses to "Rules For Healthy Relationships"
Callaigh Says:
February 26th, 2009 at 3:15 am

This is awesome. I am saving it.

Wretched and Beautiful : links for 2009-02-28 Says:
February 28th, 2009 at 5:06 pm

[…] Pornocracy / Rules For Healthy Relationships "So, here are some ground rules for having healthy relationships — be they mono, poly, open, closed, or some combination thereof. I happen to list ten rules. I intend these as realities of growing individuals and growing relationships, not prerequisites for relating to others." (tags: relationships polyamory) […]
Leave a Reply