Posted by blessed_harlot | Filed under Adventures IRL, Harlotry, Where in the World are Gabe and Elizabeth?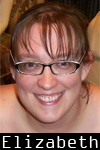 After a weekend of debauchery we are thoroughly debauched. Yup, completely out of bauch. We are bauchless. So many truly delightful things.
Saturday Gabe and I pursued some casual sex play with a trusted friend. This occurred very quickly after me learning how to invite said trusted friend into such activity. Go me for broaching the subject! After a lovely day hanging out in New Orleans, visiting Cafe Du Monde and Bourbon St, the three of us headed to Jasmine (a swingers' club in NOLA) and had a fabulous time. Experiencing that kind of pleasure with somebody outside a relationship was new for me, and intensely enjoyable. He's a lovely, lovely man, and Gabe watching me go down on him, or having him in my mouth while Gabe fucks me from behind, or getting fucked by both of them in quick succession… all of these things are WIN all around. 🙂
Also, we took Gabe's girlfriend RedAugust to the sex club Sunday night. It was her first time, so the fact that the place was nearly dead actually came in really handy. We sat in the dungeon with the DM for some time, chatting and having a really interesting conversation. Gabe and I did some very lighthearted sensation exploration with some very intriguing, borrowed faux leather floggers. Then the three of us headed to "the board room" (the big group sex room) and used the mattresses there to our advantage. Gabe got his first tandem blow job, and certainly seemed satisfied with the experience.
It was really neat to have such different enjoyable experiences at the club so close to each other. Saturday, it was Gabe and I with a hot, sweet guy with very male energy, so I was deep in femme mode and a bit wired. Sunday night was with Gabe and RedAugust — we're all in a committed relationship, so the vibe is more laid back, and we all had various stages of butchness/androgyny in our styles that night. Both were authentic, and both lead to very different physical sensations somehow… or at least a different mental filters for the sensations.
I'm also pleased about the fact that for so much of the weekend, I've pushed my envelope in loving ways, and stayed in a very sacred, engaged place. I've had new experiences, and immediately connected with the joy involved in them, which can be a very challenging act for me. This makes me happy.
We learned one practical element – we tried our first flavored lube, when I went down on our guy friend. I chose it for being the least expensive type of flavored lube at the Hustler store on Bourbon St that wasn't pineapple flavored, which sounded like it could get sharp really quickly. Comfort Personal Lubricant is $9.99 for 4 ounces, and ours was Kiwi Strawberry flavored. It's a pleasant enough flavor and came in handy when using a condom for oral sex – both to improve the flavor of the condom and for extra lube when working with the latex. It also came in handy earlier today when Gabe jacked off and I caught the good stuff in my mouth. The incidental flavor of his kiwi lube was better than Astroglide.
So, we've pretty much been resting ever since the weekend! Perhaps some more slutty endurance-building activities are in order. Hey, maybe that will be our Lenten practice. 🙂
Leave a Reply