Posted by blessed_harlot | Filed under Adventures IRL, Kink, Relationships, Spirit Work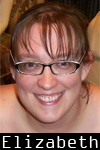 I am constantly amazed how many different ways something can feel prayerful, how many different ways sex can be a prayer.
Gabe and I had an experience Thursday night. As we began, I expected a quiet lovemaking session. Events slowly, organically turned. Energy shifted from caressing to pushing and pulling. Teeth and nails got involved and tears started, and I opened up and began to feel a special sacred space around me. I felt myself ripping open, being cleansed, being touched everywhere. I don't know how he knew, but Gabe could tell where I was even when I couldn't verbalize it, and he led me through multiple steps of an amazing, healing, creative journey. Through movement, and eye contact, and a few words, he told a whole story that rang through me like a bell. It was as though the whole thing was a guided meditation, building just what I needed inside me.
I felt something deep awaken. I felt strength – my unique strength – expanding within me. I felt my self expand and fill the space. I reclaimed my own fierceness. I remembered and reclaimed the fierceness in my spiritual role models – in Phedre, who fiercely submits. In Jesus, who fiercely submits.
In my pocket today, I have the prayer beads Gabe gave me years ago. The smooth blue beads lend a coolness to my hands as the heat continues to rise, in my heart and in my eyes. Days later, the effort lingers in my muscles. The push and pull is quieter, but still echoing. My voice was stretched sore from the touch of all that strength pouring through. For an instant, I had the name of God touch my flesh. It burns and enlivens.
One Response to "Pray Without Ceasing"
Dreamss Says:
July 24th, 2009 at 12:26 am

The words you wrote are to my mind and soul as silk is to my skin… sensually touching and gliding with ease and comfort.
Leave a Reply