Posted by blessed_harlot | Filed under Go Read This!, Sex Education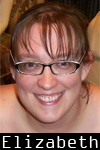 I have for you another unique perspective on a healthy Christian sex life.
Gabe and I certainly do our theology quite differently than the folks at SexinChrist.com. But the writer shows that you can take the Bible literally and still have a super exciting sex life, since there's a scriptural basis for anal sex, masturbation, threesomes and BDSM, and a biblical imperative to swallow semen.
Leave a Reply