Posted by blessed_harlot | Filed under Age Play, Kink, News, Relationships, Spirit Work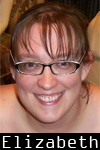 For you were called to freedom, brothers and sisters; only do not use your freedom as an opportunity for self-indulgence, but through love become slaves to one another. For the whole law is summed up in a single commandment, 'You shall love your neighbor as yourself.'
(Paul in his letter to the Galatians, 5:13-14)
I was given my first collar in 2006, by a church in Texas. It signified a bond between us as members of the body of Christ, and their acknowledgment and support of a unique vocational call for me. I had been a hospital chaplain for a few years already, and continued that work in their name for a few more years. As with any symbol that's been around that long, that collar means a lot of different things to different people. To me, it came to mark me as someone in a liminal space. There is a strong differentiation in mainstream Christianity between clergy and laity, that I have never fully accepted. I wore the collar as a sign of servanthood: the education of a leader without the authority over others, the grassroots positioning of a layperson with the devotion that I hoped to find in my fellow congregants. Continuing a long theme in my life, I was "both/and", combining categories often kept separate. I still have the right to wear that collar… though on the rare occasions that I am fulfilling the duties of that role I tend to wear other signifiers, like the collar-like stole.
I didn't anticipate ever receiving another collar, until Gabe gave me one on Sunday, July 18th. This collar is specifically a signifier of a relationship between Gabe and one of my age play personas. So, he has a slutty twelve-year old sub! This collar is first a signifier that Lucy is Daddy's, as Daddy is Lucy's. Lucy has what are perhaps the most impressionable elements of my personality. She has a purity of desire that other parts of me can access through her, but don't embody themselves. When she feels, she feels with her whole self. She is completely centered, or completely swept away; entirely in her strength, or entirely vulnerable… sometimes all at the same time. There's no prevarication, no adult-like tempering of feeling or holding back, no going half-assed. The collar has that purity of devotion to Daddy, and more, without being less full of devotion. The collar reverberates through the rest of me as well, as it does through Gabe. The love he wove into it, and the love I give it as I wear it casts its own spell, and carries its own larger meaning… through us and around us. Symbols are powerful, and carry their own reality… especially when they have their own color, and texture, and weight on a body.
With most labels in my life, it's been easy for me to realize that they apply both to my whole self and to only a part of myself. I am fully bisexual, but that label best describes one specific thread of me. I am fully female, though there are individual parts of me for which that label doesn't make sense. When my vocation was minister, all of me was a minister, though being a minister was not all that I was. For some reason, this dance of the parts and the whole gets frequently gummed up in BDSM. There's a lot of essentialist categorization floating around in the air. For some folks, if you submit or dominate, one of those is all that you are and you are always that. Obviously, there are those who think otherwise. And I believe there are those who want to think otherwise but get a little of this communal gunk rubbed off on their brain. It's difficult to avoid entirely. I think this essentialism is a key dynamic in the "there's no such thing as a switch" meme. It's an inability to hold the paradox of the whole and the parts of an identity. Hard as it is to believe, it's a reality that eludes a Venn diagram. When I am one of my ageplay personas, I am fully them, and they are a deep and authentic part of me. But they are not all of me. When I am subbing to Gabe, I am subbing with my whole self, though my whole self is not submissive. It's the same paradox of being a partner, a friend, a massage therapist, a daughter, an office manager, a Christian, an anarchist and more, all at the same time.
This reminds me of one of Gabe's favorite statements, from Walt Whitman: Do I contradict myself? Very well then, I contradict myself. I am large; I contain multitudes.
One Response to "Collars and Identity"
stoat Says:
August 30th, 2010 at 11:25 pm

This speaks to something I have been struggling with for a while. It is therapeutic to me to read this. Thank you.
Leave a Reply