Posted by blessed_harlot | Filed under Adventures IRL, Harlotry, Sexy Vids/Pics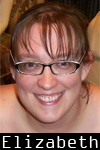 Above us were deep sky blues and canopies of green. We found below our feet green grass, and soft sand, and marbled clay. The air held bright yellow warmth that made us wet all over, and cool breezes inviting our skin to be bare. It was a glorious place to pursue a long-time fantasy of mine: making images of me outside, naked, taking in the sights and smells and feel of the earth through every pore.
This post holds a video introduction to our adventure (above) and part one of the pictures (below), when the trees watched as my pink dress first made its way off of me. More to come later this week!
Dryad
2 Responses to "Dryad"
Avalyndraia Says:
September 12th, 2010 at 9:06 pm

Love love love them. Especially the 8th one. (Yes, I went back and counted. lol)

You look extremely comfortable with yourself and look like you had a blast. <3

Nelson Says:
September 12th, 2010 at 10:26 pm

Pretty naked girl in sneakers, love it! 😀
Leave a Reply