Posted by blessed_harlot | Filed under Adventures IRL, Harlotry, Sexy Vids/Pics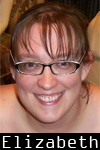 For our first official Wanton Wednesday, we have the second half of our outdoor adventure… where I became more and more naked and finally, completely gave in to the overwhelming eroticism of leaves, pebbles, sand, water, blues, browns, greens and earthscent all around me.
Anybody that knows what the title means gets extra points! And be sure and catch the surprise treat at the end of the pictures!
Potameides
Wanton Wednesdays – see who else is playing…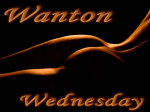 3 Responses to "Wanton Wednesday: Potameides"
Aurore Says:
September 15th, 2010 at 8:00 pm

I am not an outdoorsy kinda gal but you look so free and relaxed in nature it makes me want to go for a hike 😉

The video was intense. Thank you for sharing your wantonness!

stoat Says:
September 15th, 2010 at 8:53 pm

these visuals are ecstatically beautiful to me. elizabeth's intuitive sexy movements are delicate, powerful, and flat out wow.

HisDirtyLittleGirl Says:
September 16th, 2010 at 6:11 am

I think its the 12th picture down, oh how blissful you look, makes me want to join you.
Leave a Reply