Posted by blessed_harlot | Filed under 30 Days
The questions for "30 Days of Kink" can be found here. Play along at home! We'd love to see your answers here or on your own blog.
Day 2: List your kinks.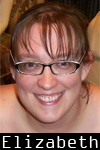 Elizabeth: My kink list changes a lot across time! At this second, the kinks that are closest to the core of what I do are power exchange, ageplay, bondage, anal sex, genderqueering, sacred sexuality and voyeurism and exhibitionism. Also pretty common for us are wax play, tickling, sensation play, body writing, clothespins, and impact play.
I had to think a while about which list to put impact play on. I'd say that reaching altered states of consciousness is central to what we do, and we'll frequently use pain via impact play to do that.
---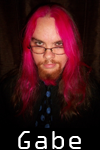 Gabe: Oh dear. Go to FetLife for the long list.. The big ones for me right now (which also serve as overarching themes for most of my other kinks) are ageplay, power exchange, exhibitionism, voyeurism, sadism, bondage and group sex.
Leave a Reply