Posted by blessed_harlot | Filed under 30 Days
The questions for "30 Days of Kink" can be found here. Play along at home! We'd love to see your answers here or on your own blog.
Day 4: Any early experiences that, in retrospect, hint at your kinks?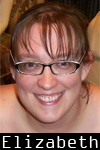 Elizabeth: I had crushes on older men occasionally. Some of the kidnap fantasies that permeate mainstream romance stories appealed to me on some levels (I recently rewatched a terrible Brooke Shields movie that grabbed my attention as a tweener; when she's kidnapped by Arab nomads to be a sex slave, it made me feel all funny inside!). But I didn't discover the rest of my curiosity until I was an adult.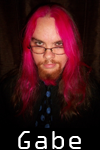 Gabe: Nope. Like I said, I came to all of this late.
Leave a Reply