Posted by Gabe | Filed under 30 Days, Adventures IRL, Kink
The questions for "30 Days of Kink" can be found here. Play along at home! We'd love to see your answers here or on your own blog.
Day 5: What was your first kinky sexual experience? If you haven't had one yet, talk about what you hope to have happen.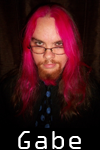 Gabe: There were a few early on that consisted of me really wanting to try something and my then partner doing it, but making it clear she didn't enjoy it. The first full, reciprocated experience was with Elizabeth, the weekend I asked her to be my girlfriend. I punished her for wearing clothes, knowing she was too beautiful to be hiding herself from people like that. I bound her, beat her, made her cry and made her mine. I sent her out into the hallway of the hotel naked and cowering. I loved her. She loved me. It was the first time I'd been so deeply loved as a full person, sadistic fuck side and all. She had me then. And I had her.
---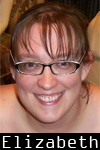 Elizabeth: My first experiences were with a fuck buddy in my late 20's. He tied me up, tickled and fucked me. It was a quite enjoyable set of sensations, and whetted my appetite for more. My first weekend with Gabe, though, took things to a whole other level. The range that we can engage each other on, from emotional to spiritual to physical, overwhelms me.
Leave a Reply