Posted by Gabe | Filed under 30 Days, Kink
The questions for "30 Days of Kink" can be found here. Play along at home! We'd love to see your answers here or on your own blog.
Day 8: Post a kinky image you find erotic.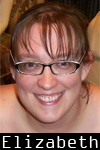 Elizabeth: I Stumbled Upon this and don't have crediting information. I find finger penetration of all kinds to be deliciously erotic, and the blindfold, of course, is… mmmmmmmm! I also very much enjoy the androgyny of the person with the blindfold.
---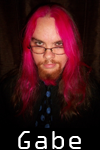 Gabe: I've had this "Human Harp" photo saved for several years. (Link removed at request of the artist.) I likely snagged it uncredited from an imageboard. A little googling tells me that it's by Jim Duvall.
This picture says something about how I approach BDSM. The way I interact with the other person feels very much like playing an instrument. I do my best to elicit the responses I desire. I lovingly and precisely work them over, working with their natures, to create a set of sensations and responses. Topping someone, to me, feels an awful lot like being the player of this human harp.
Leave a Reply