Posted by blessed_harlot | Filed under 30 Days, Harlotry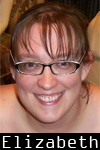 Okay, I PROMISE we will continue with our 30 Days of Kink! In fact, we have over half of them written already!
Here's the sticking point for us: Day 11 asks us to articulate our ethics of kink. *blink blink* How much time have you got? And have you seen how much we love pontificating about ethics, sexuality, values, theology, spirituality, relationality and personal decision-making? Essentially, I'm very busy over here trying not to write you a complete dissertation for the next Day of Kink. And it's hard! Sooo hard!!! 🙁 [Note from Gabe: That's what she said!]
So, I'm here to tell you that patience will be rewarded. We'll have our next answers here soon. I'm also here to tell you that we'll be offline for the weekend, as Sunday is Gabe's birthday. That's right! Zillions of people will celebrate his birthday by dressing up in great costumes and pursuing debauchery of the candy, booze and sexins variety. Join in! Take pictures! Share them with us! 🙂
Have a great Halloween on Gabe's behalf, and know that a lot of work is going into the upcoming posts you'll find here soon.
One Response to "Coming Soon: Halloween!"
Scarlet Lotus Says:
October 29th, 2010 at 11:57 pm

I'm stuck on that one too! It's such a small question but, as you said, difficult to answer.

Also Happy Birthday to Gabe! Somehow it's not surprising that it falls on the 31st. 😉
Leave a Reply