Posted by blessed_harlot | Filed under 30 Days, Kink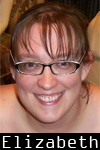 So, we were participating in 30 Days of Kink, and we got as far as this question:
Day 11: What are your views on the ethics of kink?
Our participation then came to a screeching halt for a while!
We searched a lot for a way to address this question in a single post. Our kink ethics are integrated into our sexual ethics, and exploring sexual ethics is kind of our mission statement as a household. It's perhaps the issue closest to our hearts.
On one hand, there's several central tenets of our beliefs that we are passionate and eager to talk about. We continuously explore what it means to be truly body-positive and sex-positive, as we believe they are critical to right relationship. Active, passionate consent is also critical to us, though we both find it problematic to make consent the end-all, be-all of healthy kink or of sexual ethics. Understanding gender, sexual orientation, relational orientation and personal identity as rich, complex, growing entities is at the core of what we do as well.
We are always aware of the effects that a classist, racist, sexist, heterosexist, ableist culture has on our lives. While we make a practice of creating nurturing, life-giving space outside and apart from that poisonous culture, we also realize that our sacred sexualities have been created within that culture. We value the unique ways humans find to unpack these ill effects within ourselves in compassionate, risk-aware ways. And these strategies intrigue us.
And, of course, being analytical and frequently loquacious, we seek out and enjoy most any opportunity to talk about those things.
On the other hand, this is all just way too big for one post among 30. Much of it is too big and embodied for words. This entire website is our answer to the question of kinky and sexual ethics. We are both Christians, as is the third member of our family, and Gabe and I have committed our lives to exploring Christ's love and God's will in our sex lives. We spend a lot of time living this issue in a variety of ways (in fact, I've just committed to a multi-month reading and creative project on this very issue, that will be documented here). Pornocracy is here to indulge our exhibitionist streaks, and to feed others' voyeurism, yes. That folds into the education, witnessing, sharing and storytelling that we place at the heart of our overall ethic. We are of the belief that the great gift of healthy community is that we all hear each other into being every day. We hope to give and receive glimpses of such a gift here.
So, for Day 11 of 30 Days of Kink, this whole website is our answer. We plan to be answering for the rest of our lives.
Tomorrow (or on a similar day!), we will address Day 12, humor in kink.
The questions for "30 Days of Kink" can be found here. Play along at home! We'd love to see your answers here or on your own blog.
One Response to "11 Out of 30 Days"
stoat Says:
February 17th, 2011 at 9:21 pm

hell yeah this website is an answer to the question about sex ethics. that's what drew me to this website in the first place, and it's still one of my faves. sex ethics r hotttt
Leave a Reply