Posted by blessed_harlot | Filed under News, Relationships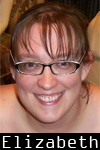 Most years, I have chosen a spiritual theme to focus on for Lent; it's typically something like a goal, but with room for change and growth and clarification along the way.  My Lenten plans this year had to do with the home I share with Gabe.  He and I had plans to remove clutter, prepare a space for our new pet rats, and generally nest and bond with the space.  I wanted to make it even more our own, and not just an impersonal living space: shape our stuff to it better, examine what our needs are and how we want our home space to support them, and be more intentional about how we interact with the space, and how we make a home.
Three weeks into Lent, a swarm of termites entered the house.  I won't go into all the boring details.  The TL;DR summary is, the place is livable in the short term, and our very apathetic landlord doesn't appear to be putting himself out too much to fix the problem long-term.  On the first day of invasion, when we weren't sure whether the house would be usable at all, Gabe said that if the landlord couldn't stop the swarm, we'd just go move in with Kristi, his other partner who owns her home, until something changed.  We all agreed that was sensible.
By the end of the night, we were all looking at each other, saying, "Um, why don't we do that anyway?"
Being analytical people, we asked every question we could think to ask, and pondered every need – personal and collective – we could scrounge up to ponder.  We asked ourselves if this would really work, and if this was really what we wanted to do.  We examined.  We did.  But in between those moments, we were also immediately rearranging furniture in our heads.  We've talked about our various organizational and living styles, and what changes Kristi has wanted to make to her house.  Gabe and I have fantasized about a bathtub we'd actually want to sit down in, and I've salivated over a dedicated massage room. We've begun to fathom how three people with diets like ours can share one kitchen!  We've discussed how we want to share the space together.  We've discussed how to make it a home for all of us.
So, we're doing it.  This weekend, the two of them tore old carpet up out of her house while I packed boxes and brought a carload of our stuff over.  We have several months before our lease is out.  We have Frolicon to prepare for too.  So we're in no rush.  We don't have a "move-in" date.  But, I'm also so excited.  I'm thrilled we have the opportunity to do this.  I'm so proud of us that we will be able to do this so well.  I'm excited about what I'll learn, and how we can support each other. 
So, Lent, as per usual, has explored my anticipated themes in completely surprising ways. This year's blessings are bringing me great joy.
2 Responses to "Big Changes and Lenten Journeys"
Bailey Says:
April 6th, 2011 at 9:17 am

Congratulations on this decision! May it be an unexpected blessing for you all. And thank the Universe for nudges disguised as termites. 🙂

Marcie Says:
April 15th, 2011 at 4:22 pm

That's just awesome!
Leave a Reply