Posted by Gabe
About Pornocracy
The Pornocracy Project is an experiment in self-expression.

Gabe and Elizabeth want to create a sex documentary collection, an authentic representation of the complex sexuality of two unique people in relationship. You may find that our offerings differ from commercial porn in a number of ways. We look to document our own desires and actions, trusting that offering up our real life together will turn others on, and will provide a contrast to the commercialization of sex in our culture. We are body-positive — eager to celebrate the beauty in all bodies. We value communication, honesty, education and fun.

We hope that you enjoy yourself here, and that you feel inspired to live out and share your own unfolding sexuality in the world.
---
About Elizabeth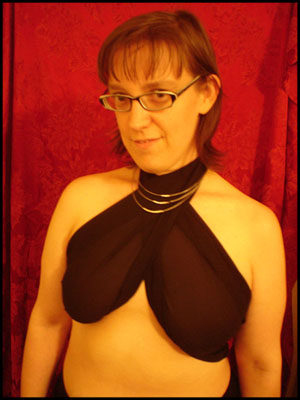 I grew up in and around Houston, Texas, with two parents and a stepparent, an older brother and three younger stepsisters.

Through an extended undergraduate journey, I explored psychology, theatre, film and video and various fine arts in school… and Paganism, Christianity, feminism and gender studies outside school. Eventually I moved to attend seminary in Berkeley, California, and pursued training as a hospital chaplain. I was ordained to the ministry of Jesus Christ in the United Church of Christ, and worked as a chaplain in healthcare settings for five years.

Gabe and I met online in 2004, in a forum called "christian hippies". We met in person some time after, and were close friends across long distances for years. We started dating in 2007, and moved in together May 5, 2008. A while after that, Gabe and I met Kristi. She and I became friends while the two of them started dating. We have now all moved in with one another this summer of 2011. We live with three fancy rats and two dogs, and are planning other extensions of the menagerie.

These days, I work as an office manager and massage therapist. I enjoy gluten-free cooking, geocaching, and crochet. I look forward to having a vegetable garden again!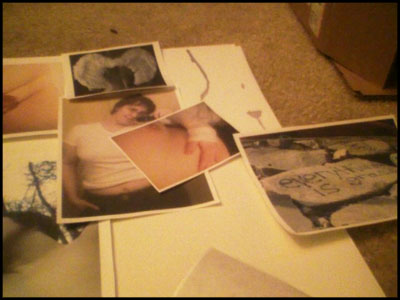 Throughout the course of my life, I find myself returning to certain "labels" or touchpoints over and over again – leaning more about how their meanings shape and influence me, and how I define these labels and connections for myself. Some of those touchpoints are Jesus Christ, earth-based spirituality, feminist thought, theatre and storytelling, body wisdom, sexuality education, and gender theory.
We are all bodies. This fact has always been important to my understanding of the world, my experience of God, my working theology and my purpose in life. You'll see me return to that theme over and over again in my writing.
Other places you can find me online include:
Elizabeth on FetLife
Elizabeth on Twitter
Or you can contact me at elizabeth at pornocracy dot org.
---
About Gabe
I've written several different versions of a bio for different sites to which I belong. I could just copy one of those here, but that doesn't quite feel right.

I grew up in rural Louisiana in a working/lower class family. I was lucky. I did well in school and was encouraged by my parents. I went to college thinking I'd be a pharmacist eventually. Then I decided I'd major in English then get an MFA in writing. Then the Religious Studies program at my school opened up, so a double major was in order. Then I got married, then quit school. I worked as a janitor for 5 years (as I'd done on and off throughout high school) before moving back home and going back to school. I got my BA in Religious Studies. Then I got divorced. After that I started dating Elizabeth, with whom I'd been friends for several years. We moved in together and now we're doing this.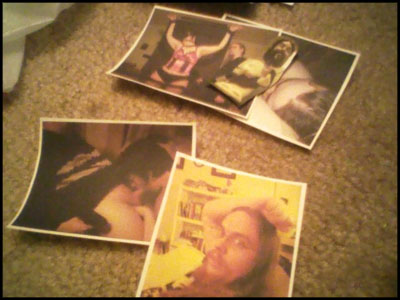 And somewhere in there I came to a greater understanding of my Christianity (or at least an acceptance of this great mystery's effect on my life). I learned about feminism and gender theory and anarchism and pacifism. I learned about the importance of stories in understanding our cultures and ourselves. I started to learn about how I relate to my own sexuality and how that influences all the other aspects of myself. I learned that I am poly and kinky. I learned that my sexuality is bound with my creative force and so I am creative in sex and sexual in my creative endeavors (which, let's face it, are nearly everything except my day job).
You can find me online at:
Gabe on LiveJournal
Gabe on FetLife
Gabe on Twitter
Or email me at gabe at pornocracy dot org
One Response to "About Us"
Pornocracy / Updated About Page Says:
July 30th, 2008 at 3:30 pm

[…] About Us […]
Leave a Reply